We arrived in Cusco, Peru from Quito, Ecuador and were greeted by our extremely kind hearted Air BNB host, Maria.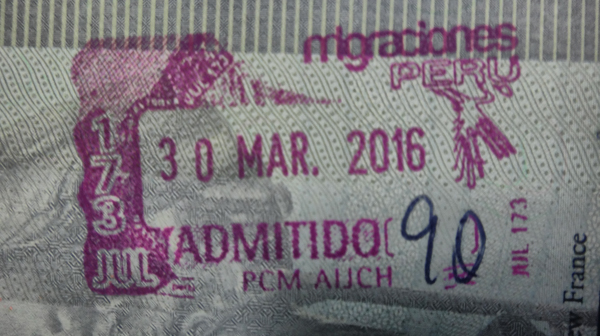 She came to the airport to pick us up and gave us a quick lay of the land as we taxied back to her place. We've spent more time in Cusco so far than any other city, so we've had an opportunity to explore some more nooks and crannies.
One of our first stops was Qurikancha, an extremely interesting place that juxtaposes the exactness of Incan construction against the rustic building of the Spanish during the colonial period.
It's actually quite sad: the Spanish decided to build a big shiny church right on top of a religious site that belonged to the Incan's when they colonized Cusco. The original Incan structure had lots of gold and was a temple for Inti, the Sun.
What's amazing is that the Incan foundation is in pristine condition – each stone is perfectly fitted to its neighbour with tongue-and-groove construction, and not a hint of mortar to be seen; while the Spanish church built atop it has been reconstructed and restored several times over.
We were lucky to find that we showed up on the last day before the fee for entering Qurikancha went up – score!
Another stop on our first day, which Jordan failed to mention and yet conveniently steered us towards, was the Pisco museum. Turns out he really wanted to try a Pisco Sour in the land of Pisco. I had a Pisco Collada – which was good, but so strong that I only drank 1/3rd and left the rest to Jordan, who got to enjoy a pleasant buzz for the rest of the day.
We spent several days wandering Cusco while also running around trying to get all the last-minute items we needed for our Inca Trail trek (I'll write a separate post about what we took with us and why).

The main square, the Plaza De Armas, is where all the action happens for tourists – which does mean a ton of people touting at you trying to get you to eat at their restaurant, get a massage, go to Machu Picchu with them and any number of other things. Sometimes even a polite "No, Gracias" wasn't enough to dissuade them so by the end of our stay in the city we had started responding by offering to sell them things (like our hiking poles).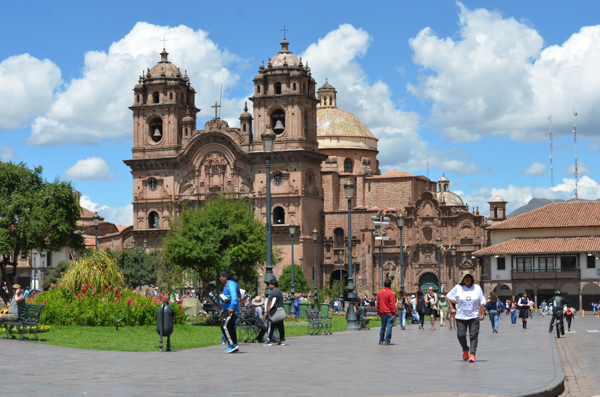 It seemed everywhere we looked there were ladies in traditional dress walking llamas trying to get you to pay them to take a photo.
The city itself is lively and bustling. There's lots going on and the historic center has tons of great architecture to capture.